OCTOBER SPECIAL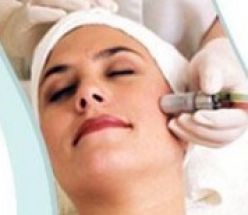 Put your skin in good health after the summer heat. Get treated twice a month with a cleanse, microdermabrasion, a peel and hydration. A 30 minute treatment recommended twice a month till the new year and your skin will look amazing! 25% off all skin care products in October.
Call or text to schedule 631 - 988 - 0483
Laser hair removal now!
Purchase an extra large area and get a medium area or 2 smaller areas free in October.
BE GOOD TO YOUR SKIN!
Experience the Hydra Facial: 5 treatments in one. Microdermabrasion, chemical peel, extractions, hydration, a mask, red and blue light therapy .....$250
(by far the best facial on the market)
***************************
Non-Surgical Facelift
(great for lifting skin on body parts too-consultations recommended)
Using Radio Frequency (heat energy) to change the appearance of your skin and create the stimulation of collagen to give a lift. ( minimum of 2 treatments recommended 5 weeks apart).
**************************
HAIR REMOVAL NOW -SYOSSET LOCATION ONLY- BE SMOOTH year round.
Call or Text Annette for your appointment 631-988-0483
Visit www.longislandskincare.skincaretherapy.net
We love reviews-visit Yelp, google, facebook or groupon and leave a review of your experience
with Annette
www.longislandskincare.skincaretherapy.net
#skincare#laserhairremoval#sundamage#skintag#facial#hydrafacial#chemicalpeel#permanentmakeup#microdermabrasion#nonsurgicalfacelift#microcurrent#radiofrequency#lighttherapy#dermaplanning#brows#laserhairremoval#ipl#microneedling#ultrasonic#bodycrub#microchanneling