$25 off a Hydrafacial in November
The Spa is now open by appointment only. Call or text Annette for appointments. Appointments will be limited so call in advance and schedule now at 631-988-0483.
To schedule hair appointments call 516-496-8333
We will have some new rules and protocols to follow for the prevention of spreading the virus. You will need to text when you arrive and wait outside until invited to come into the spa. Once you arrive and before you come down into the spa area your non-contact temperature will be taken. If you are normal you will be permitted to enter the spa. Once in the spa area you will be required to wash and sanitize your hands with our antibacterial soap and sanitizer.
Please know, as always, the room, all instruments used and touched during your treatment - if not disposable, are washed and sanitized after each client. We will continue to do our job to keep you comfortable and safe.
Help us to do our job correctly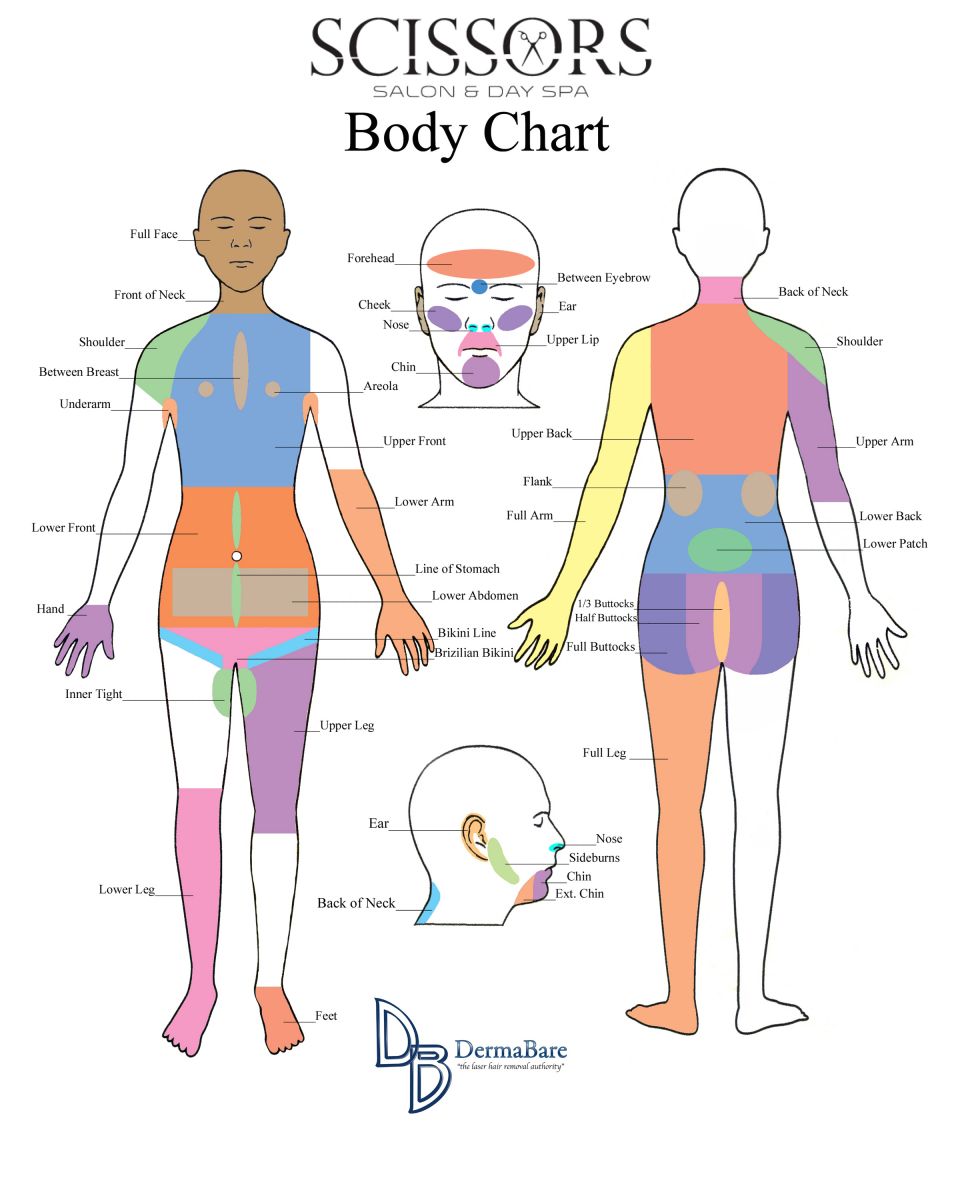 Laser Hair Removal Chart
It is time to Laser your hair! Call and get started today.
Call Annette to schedule yours
(631) 988 - 0483
GIFT CARDS AVAILABLE YEAR ROUND
BE GOOD TO YOUR SKIN! GET A HYDRA-FACIAL
Experience the Hydra Facial: 5 treatments in one. Microdermabrasion, chemical peel, extractions, hydration, a mask, red and blue light therapy .....$250
(by far the best facial on the market)
***************************
Non-Surgical Facelift $750 (Sublime)
(great for lifting skin on body parts too-consultations recommended)
Using Radio Frequency (heat energy) to change the appearance of your skin and create the stimulation of collagen to give a lift. ( minimum of 2 treatments recommended 5 weeks apart).
**************************
Remodel your face $750 (Sublative)
Great treatment for acne scars, fine lines and wrinkles, sunspots, and tone.
(Do both sublime and sublative and save $100)
3 treatments one month apart are recommended for best results
****************************
Laser HAIR REMOVAL NOW - BE SMOOTH year-round.
Call or Text Annette for your appointment 631-988-0483
Visit www.longislandskincare.skincaretherapy.net
We love reviews-visit Yelp, google, facebook or groupon and leave a review of your experience
with Annette
www.longislandskincare.skincaretherapy.net
#skincare#laserhairremoval#sundamage#skintag#facial#hydrafacial#chemicalpeel#permanentmakeup#microdermabrasion#nonsurgicalfacelift#microcurrent#radiofrequency#lighttherapy#dermaplanning#brows#laserhairremoval#ipl#microneedling#ultrasonic#bodyscrub#microchanneling